This post will teach you how to get free $ETH, $Spot, and $AMPL daily by just doing simple tasks. Who doesn't want free money, right?
| | | |
| --- | --- | --- |
| | | |
The best part is, it's absolutely FREE! There's no need to invest anything and no need to power up.
I don't consider this as fast money, but I think it's easy money. So, what do you need to do to get started?
First, you need to create a Publish0x account. If you still don't have one, click the banner below to sign up and register.

Signing up is easy, you can simply use your Google account to sign up.
There are two ways to earn. The first is through tipping content creators. Don't worry, as I have said, you don't need to shell out any money here. The tip you will give will be provided by Publish0x.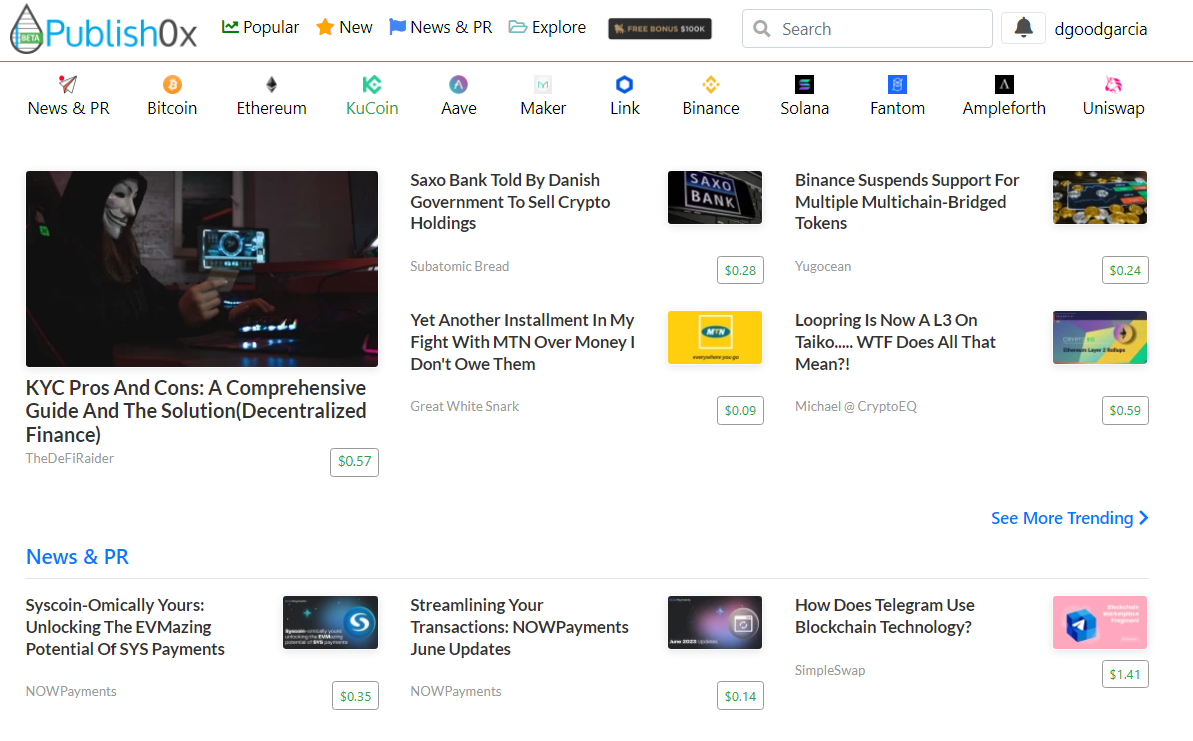 Just click on a post that you think is interesting, and at the bottom, there is a tipping button. You can set how much you want to tip the content creator and how much you will receive.


Click here to see LIVE DEMO
The coin you will receive is random; sometimes it is $ETH, sometimes $SPOT, or $AMPL.


The second way to earn is by posting crypto-related content. Actually, you can post anything, but since this is a crypto-niched platform, I suggest you post something about crypto because most readers here wants to read about crypto related stuffs.
Your post will have a chance to earn rewards if someone tips you. The rewards will also be random; it can either be $ETH, $SPOT, or $AMPL.

Posts here have no expiration or maturity, meaning as long as your post is published and someone gives it a tip, it will have a chance to earn rewards. Your post can even be tipped twice!
How to write a post
Writing a post on Publish0x is not complicated; the dashboard is very easy to understand.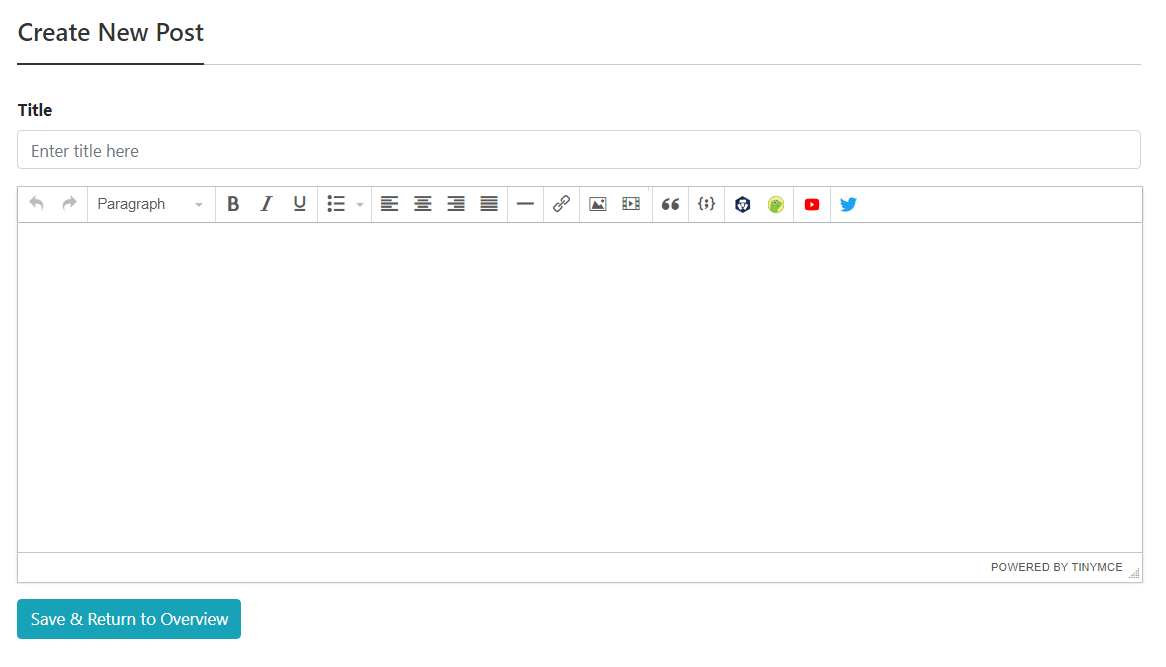 Step 3: Cashing out

You can either cash out using Kucoin or Onchain (MetaMask). The minimum withdrawal amounts are as follows:
Kucoin Wallet:
$ETH: $0.50
$AMPL: $0.50
$Spot cannot be withdrawn on Kucoin
On Chain (MetaMask):
$ETH: $5
$AMPL: $5
$Spot: $1
If your token earnings have already reached the withdrawal amount, you can request a withdrawal, and it will be processed by Publish0x.
They will email you and display the status of your withdrawal on the withdrawal page.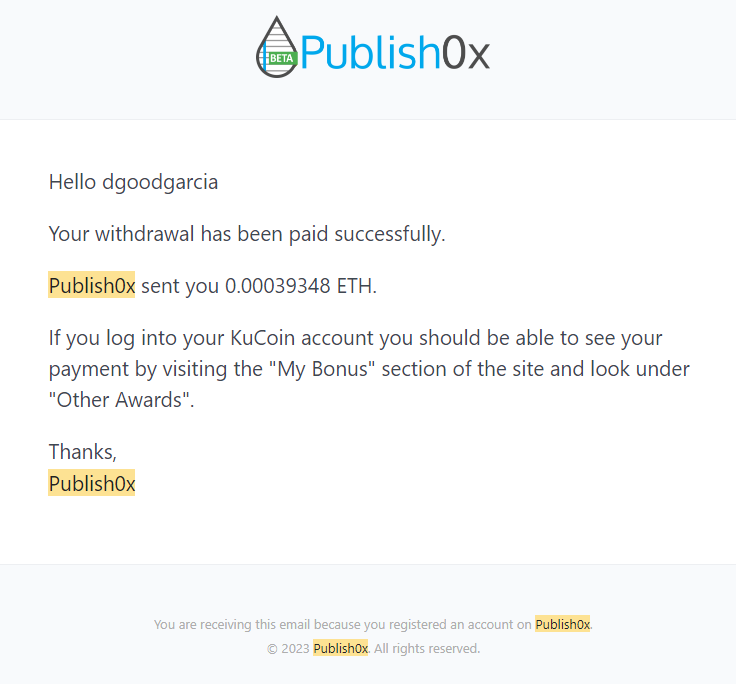 Here is proof of my claimed rewards:

Tip:
If you don't know much about crypto, you can write an article about your NFT game's progress here. You can also share your experience about anything related to crypto, like blockchain, decentralized social media, and more.
So what are you waiting for? Sign up now and have the chance to earn free $ETH, $Spot, and $AMPL.